SHIP MAINTENANCE AND REPAIR AREA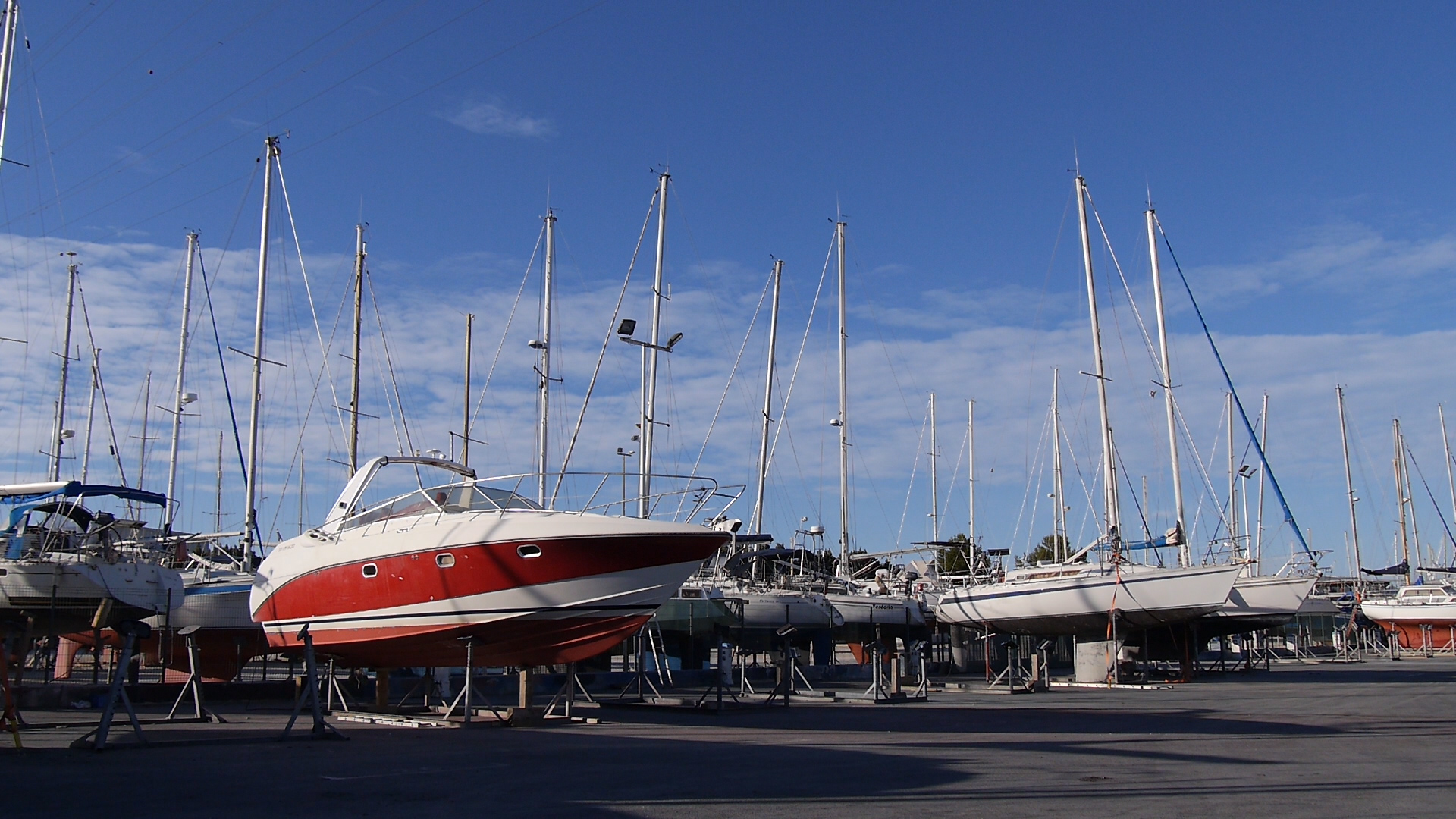 Careening wastewater is made up of highly toxic pollutants (paint particles, solvents, oils, hydrocarbons…) which are harmful to the marine environment.
The ship maintenance and repair area is the location where careening and maintenance operations on boats are to be carried out. It is equipped with a system for processing waste water.
The most ecological way of maintaining the hull is to clean it manually in a regular manner.
THE CLEAN ZONE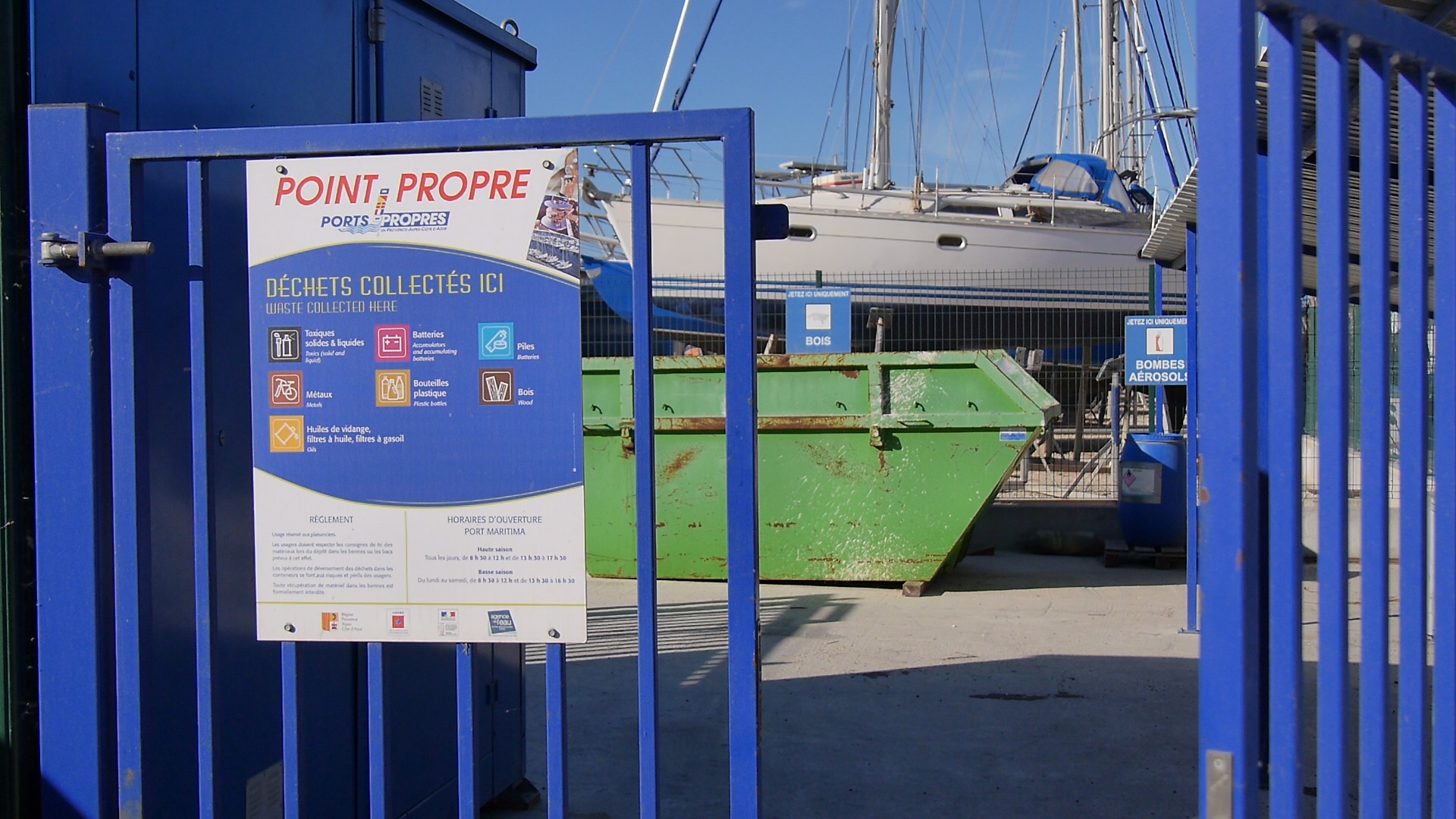 The clean zone is a place for collecting and sorting solid and liquid waste resulting from by port activity and careening operations. Soiled cardboard paper, plastics, wood, toxic liquids (acids, paints, glue, varnish, solvents), toxic solids, soiled packaging, waste oils, batteries, cells, oil and fuel filters, hydrocarbons, etc… can be collected in the clean zone. However, the clean zone shall not under any circumstances replace the municipal waste reception centre and only boaters and the port staff should be allowed into the facility.
FUELLING SERVICE STATION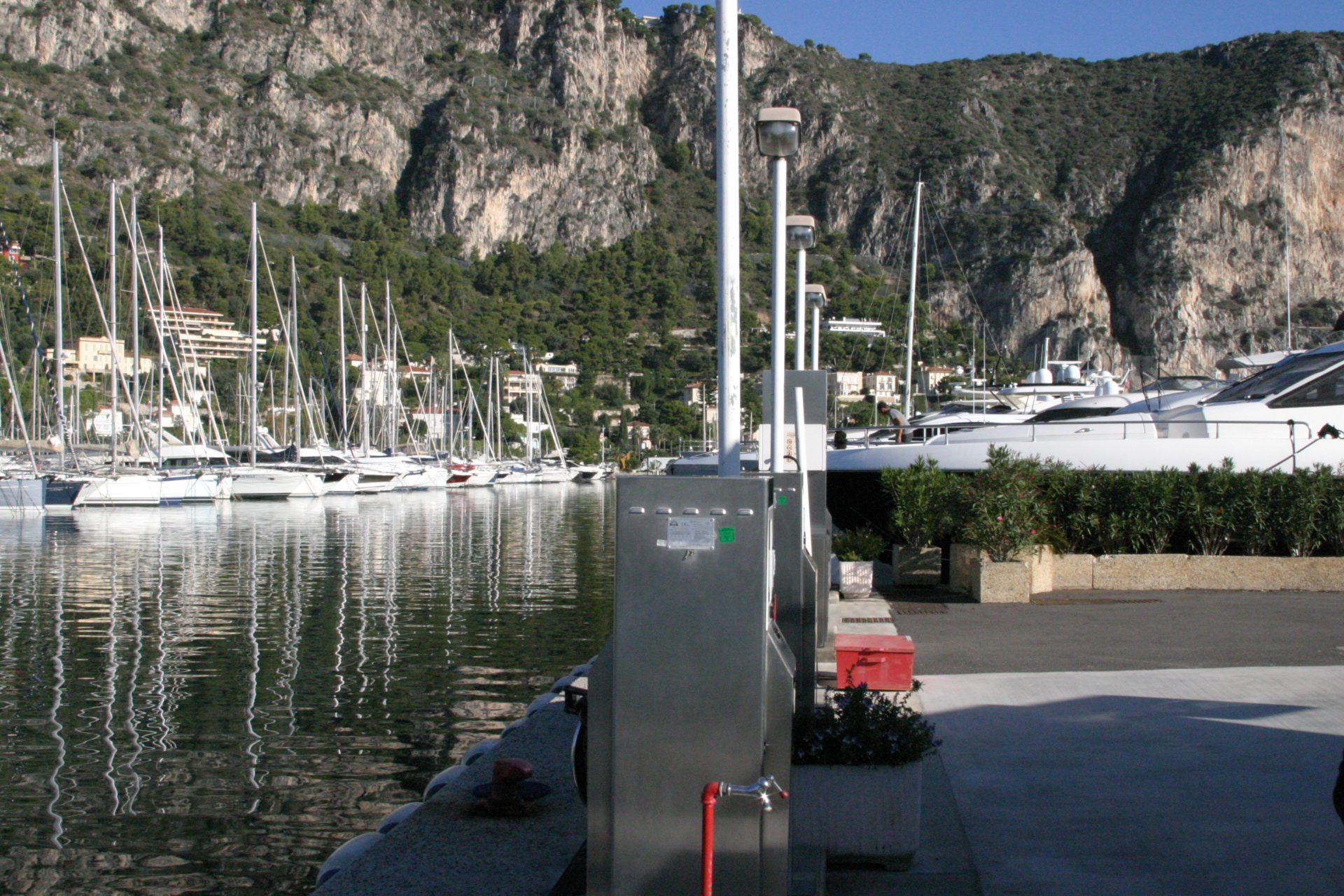 Be careful not to spill oil or gasoline (hydrocarbons) when refuelling.
Hydrocarbons, oils are a source of pollution: runoff water, engine oil leaks, oil changes, fuelling accidents… Their presence in the water disturbs oxygen exchanges and reduces sunlight penetration. When absorbed, hydrocarbons are taken up by body fat and DNA, altering the gene pool of species.
INSTALLATION OF SEWAGE AND BILGE WATER PUMPS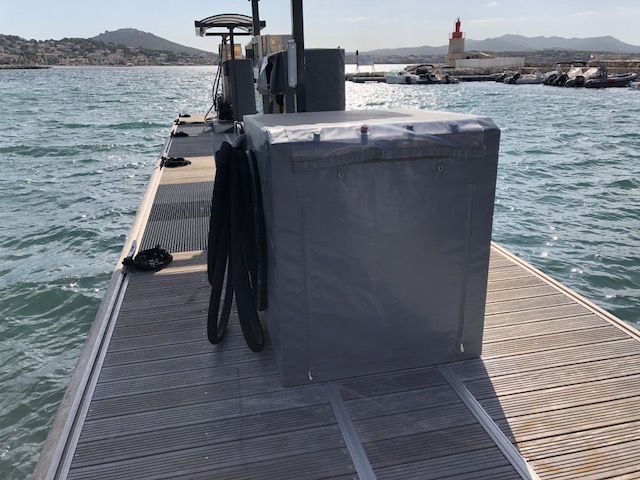 This service is designed to empty waste water tanks and otherwise dirty bilge water.
It is important to avoid discharging grey water (dishes, toilets, shower) The discharging of used water (toilet, washing up, shower) in the port or in the proximity of the coast. You can substantially reduce impacts by using plant-based cleaning or cosmetic products which are more rapidly biodegradable.
SANITARY UNITS

The sanitary facilities (showers, toilets, etc) in the port help to limit the discharge of waste water and sewage water from ships.
Water renewal in ports takes time and results in the concentration of pleasure boat sewage. If everyone gets involved, life in the port will improve.
ANTI-POLLUTION & REMEDIATION EQUIPMENT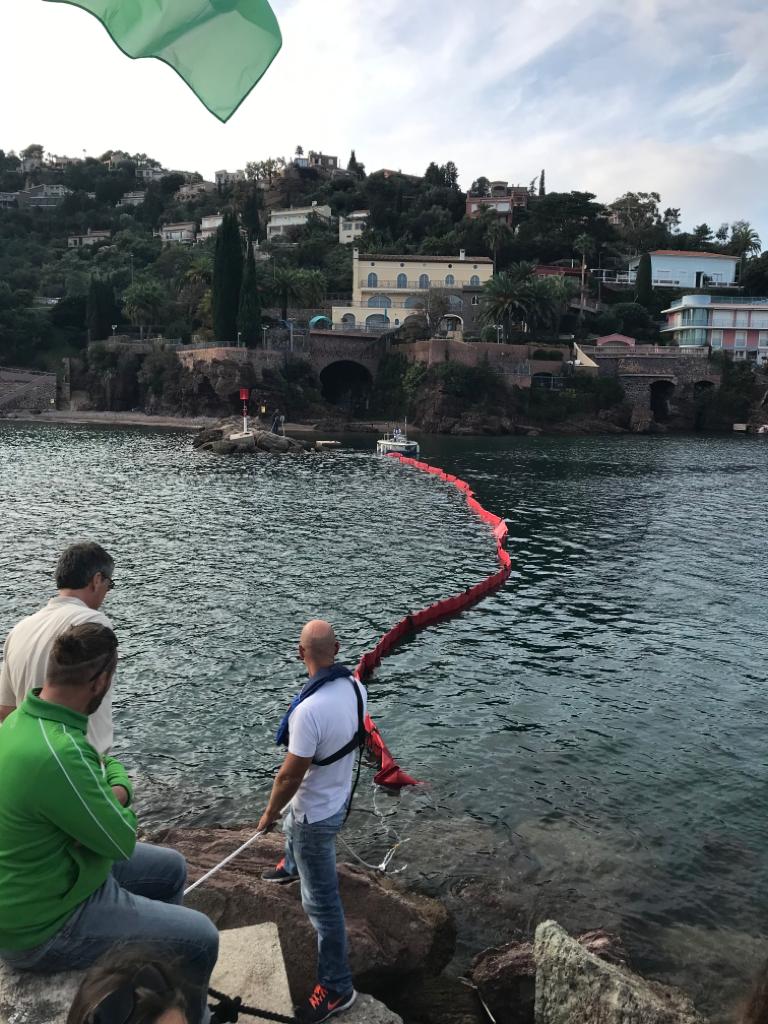 Port managers must be able to deal with small or medium-sized oil pollution by equipping their ports with specific pollution control equipment meeting several objectives:
Protective equipment for the staff: overalls, gloves, glasses, boots…
Protection of the site: tarpaulins, geotextiles, protection bags, spades…
Booms: Intervention kits, oil booms,
Absorbents: sheet, rolls, specific fibres…
Chemical dispersants: these must be used with extreme caution as they can be the source of long-lasting pollution.
CONTAINERS FOR HOUSEHOLD WASTE AND SORTING

Specific containers are intended for household waste. Selective collection points are reserved for glass, paper, recoverable plastic
It is important to reduce our waste by choosing products with environmentally responsible packaging.